We've got a great team!
We are a multidisciplinary team of professionals working hand in hand with entrepreneurs and SME's owners , accompanying their growth.. We seek to generate long lasting customized tools..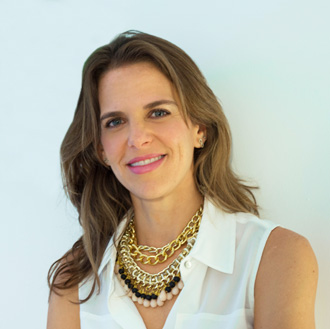 Eng. Sandra Felsenstein
Founder and Managing Director
Industrial Engineer from UBA (Universidad de Buenos Aires). Speaker at Vistage, keynote speaker in diverse entities (GCBA, InnovatiBA, Voces Vitales, among others); she performs as jury and mentor at different organizations and entrepreneurs' contests (Startup Weekend, Voces Vitales, among others). (…)

Lic. Delfina Péres Copello
Consultant at DINKA
She is graduated in Economy , graduated from the UBA. She has attended the Executive Programme in Digital Marketing (OM Latam Academy), and a training course on Leadership & Personal redesign (CCO, IR Team) acquiring new coaching skills. It is in constant training for the (…)

Eng. Valeria Dorronsoro
DINKA Consultant
IT Engineer graduated from UCA , with a postgraduate degree in datamining applied to Engineering. She has over 20 years of experience leading projects in SMEs as well as in large companies. She started her professional career as a consultant at Lloyd's Bank, (…)

Eng. Ma. Gabriela Gutiérrez
Consultant at DINKA
Industrial Engineer graduated from the Cuyo National University. She began her professional career as an analyst in the operating area of the Banco de Mendoza. She then joined Citibank Corporate, participating in the implementation of a system for automation (…)

Lic. Virginia Conde
DINKA Consultant
She holds a degree in Business Administration , graduated from the University of Buenos Aires. During 18 years she has been working for Hewlett Packard in areas such as Operations, Sales Administration, Customer Service and related areas , initially as an analyst and then in (…)

Lic. Coach have. Cecilia Faraco
Consultant at DINKA
She holds bachelor's degree in Commercialization and as an Ontological Coach (ECORE-DiTella University). She has developed her professional career mainly in the mass consumption field (for over one decade at Danone Group), acquiring professional experience in the , forming (…)

Cra. Coach Marina Tirinato
Consultant at DINKA
She is a Public Accountant graduated from the University of Buenos Aires, and is as well a certified Ontological Coach endorsed by the ICF. She also holds a postgraduate specialization in Organizational Coaching endorsed by the AACOP and FICOP. She started her professional experience as a tax analyst at Deloitte (…)

Lic. Victoria Camean
Consultant at DINKA
She has a degree in Advertising from the Universidad del Salvador. He completed a postgraduate degree in Strategic Marketing at the Universidad Católica Argentina and a diploma in Digital Marketing at the UTN. He also took specialization courses on Managerial Leadership at IDEA. He started his career in (…)

Lic. Mariela Romero
Consultant at DINKA
She has a degree in Administration from the University of Buenos Aires. He completed various specialization programs in projects and is currently studying the Executive MBA at IAE. He developed his professional career at Banco Hipotecario, where he worked during 15 years (…)

Lic. Rocio Dovalo
Office Manager y Community Manager
She has a degree in Advertising from the University of Belgrano and a Fashion Producer from the Escuela Argentina de Moda.. He started his professional career in the area of ​​Digital Marketing at Superprof, global start-up of private lessons, as Editor of (…)

Joceline Garcés Castaño
Office Manager y Community Manager
She holds a degree as a Graphic Designer and Technical Expert in Graphic Design, Animation, Multimedia and Web pages , graduated at the Palermo University. She has been very successful during her academic career , having been awarded by the institution in Brand Image Design and Design (…)

Diana Stier
Back-office and Communication
Her working career includes performing in administrative and communication areas (trilingual Spanish - German - English) as well as in commercial areas, both at local firms as well as others abroad. She worked for companies in various fields, such as Brown Boveri (…)

Our mission:
To build strong teams together with our clients and become , their strategic partner..
Our vision:
To grow organically. . Working day after day seeking our client's growth, achieving mutual feedback , and producing very interesting results for both sides..
Our values:
Best-quality service.
Teamwork.
Responsibility, transparency
and integrity.
Professional development and
ongoing training.
Vocation of work.
Testimonials
"Sandra Felsenstein is a professional with a great business vision, that permanently demonstrates its commitment and responsibility in each of the projects in which it is involved ".

Andy Freire
Modernization, Innovation and Technology of the Government of the City of Buenos Aires
"I really feel it was a great find to find them.. I felt very comfortable , and at easy working with you. It took a very quick process to understand what was needed to be done, demonstrated a high level of commitment to work…"

Eng. Juan Marcelo Lezama
Head of Markets Development at Metrogas
Do we work together?
Let's form a team!
Send us your query and we will contact you shortly.